Foremost Signs
First and Foremost for all your signage services.
Shop Signage
Our stunning shopfronts differntiate your business from the competition.
Vehicle Graphics
The key to a well advertised business – starts with our printed media.
Estate Agent Marketing Boards
Creating and installing robust and high quality advertisements with the power of printing.
Post Mounted Signs
Affordable signage that stands above the rest.
WHAT WE DO…
Foremost Signs design, supply and install a range of different signs, vinyl graphics, banners, agent boards, event signage, and much much more. We like to tackle complicated and unique signage that makes them one of a kind. With friendly and experienced staff we are sure to help you get your signage noticed by the people that matters.
Make Your SIGNAGE GET NOTICED.
WE HELP EVERY STEP OF THE WAY.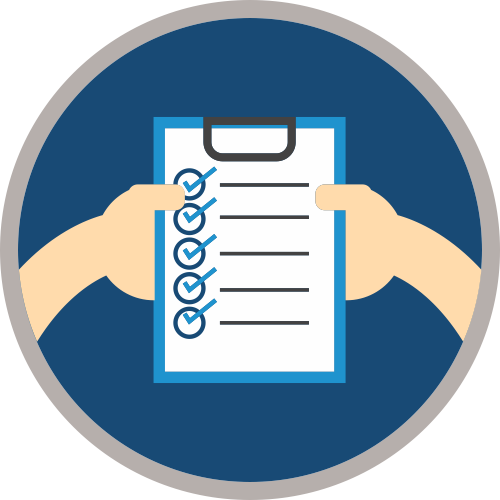 Contact us and we would be happy to come and meet you and discuss your signage requirements and assist in any way we can.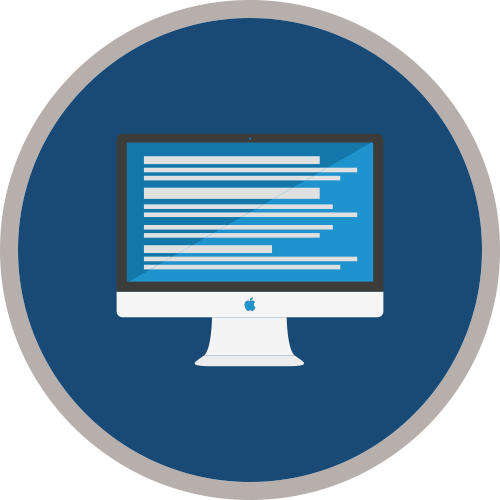 We can work with your own sign design to ensure your signage is produced to your specification whilst offering expert advise and fantastic advertising techniques.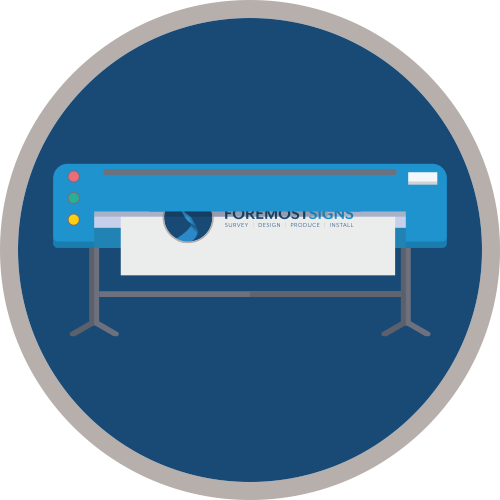 Our experienced staff and a wide range of high tech equipment allows us to produce your signage design created from the design and quote pre-agreed.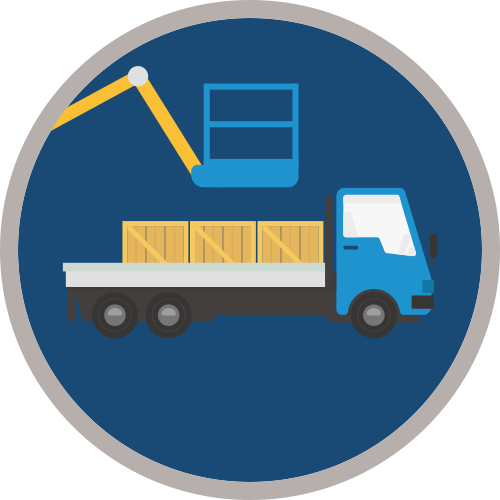 Our own experienced installation teams allow us to be competitive, efficient and professional with fitting times that suits your deadlines.
Foremost Signs Ltd are suppliers to NHS Trusts nationally
We operate a ethical pricing policy using materials for strength and durability for our Clipboards, Folder Holders, and Magnetic whiteboards. Supplied and delivered to hospitals, care homes, surgery's and any location in the UK.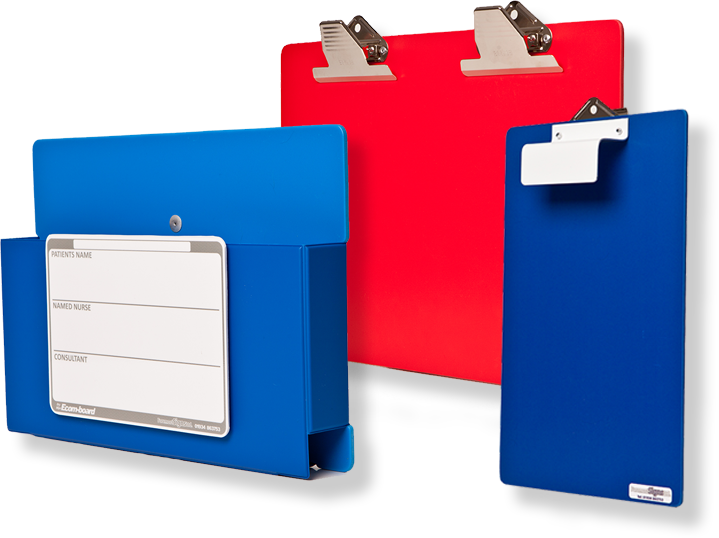 Testimonials & Featured Clients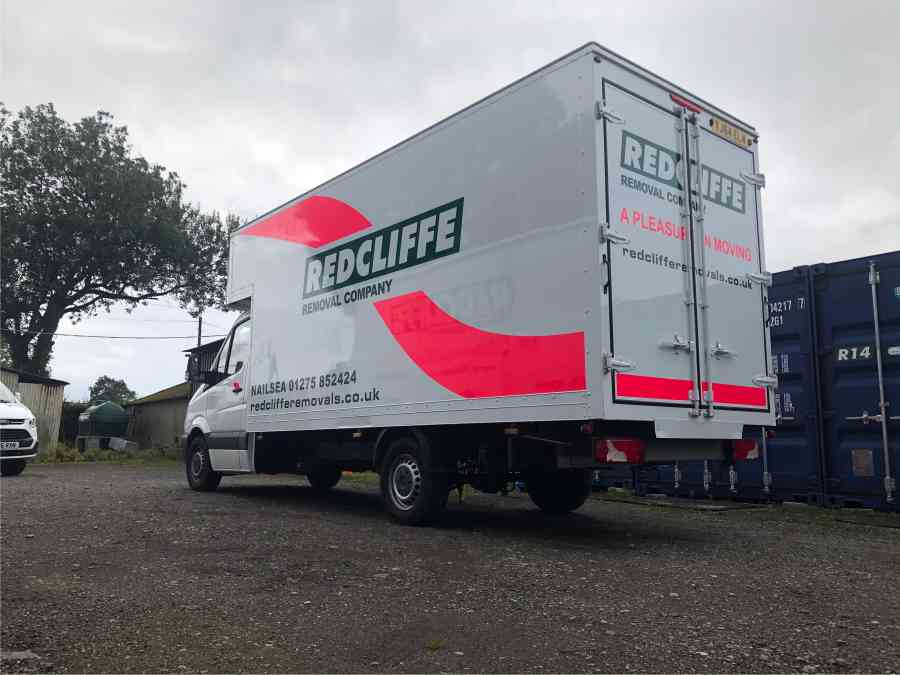 Absolutely first class service from Foremost Signs. Charlie, Russell and Joe make a stunning job of signwriting our fleet of trucks, time and time again. I wouldn't hesitate to recommend them to anyone. Top job! Thanks!
Jamie Haigh @ Redcliffe Removals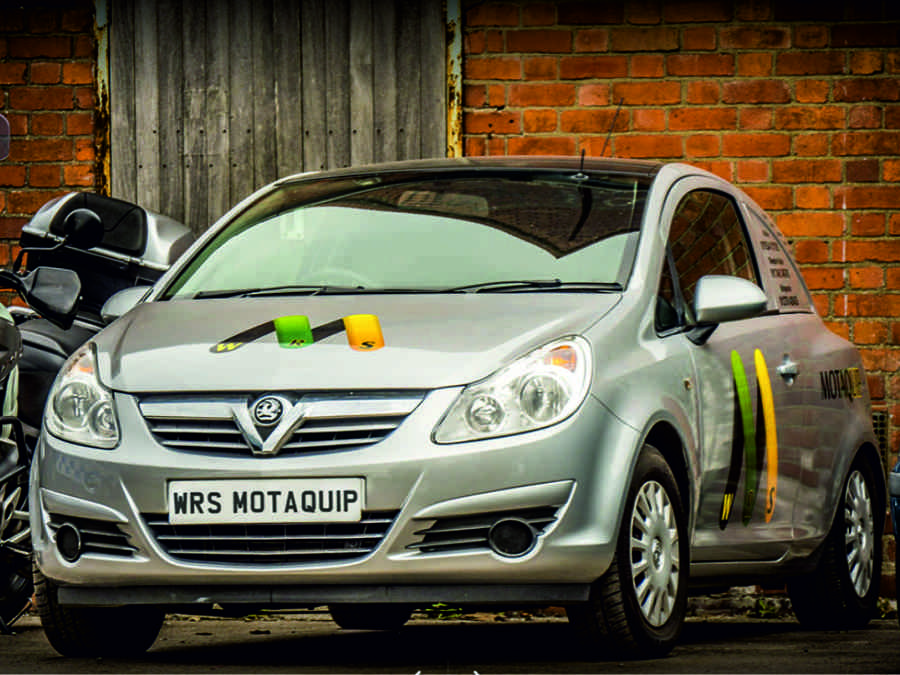 As a business we have used foremost signs for many years the service and customer care is nothing short of 1st class, quality of product is always good and when fitted lasts without compromise. Excellent company, very friendly and accomodating.
Chris Hopkins @ Weston Recovery Services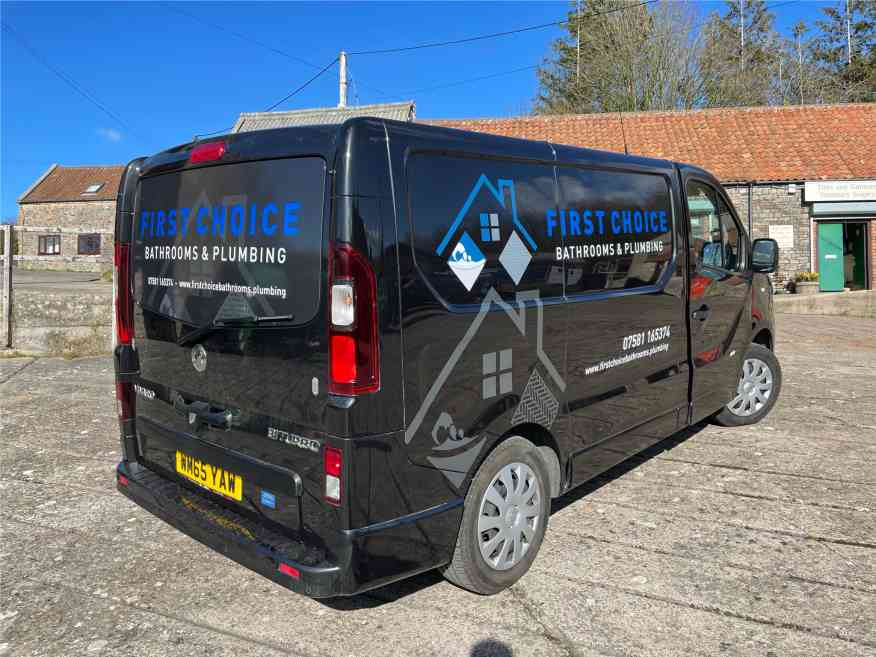 Excellent service and great price! They sign written my small work van and produced a great looking siteboard, thanks guys! Will defo be back for more stuff...
Jeremy Wootten @ First Choice Bathrooms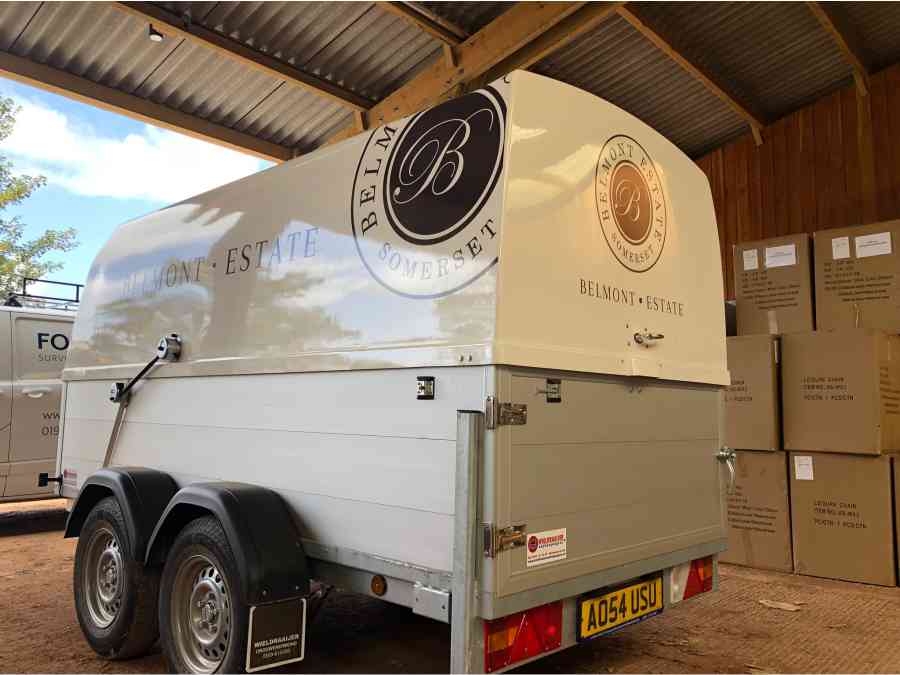 Always a pleasure working with Foremost Signs who are speedy, efficient and 100% reliable. Foremost always produce excellent quality printed products, often at short notice and this has never compromised the quality. Credit to Charlie who has the utmost patience with us!
Carron Groves @ Belmont Estate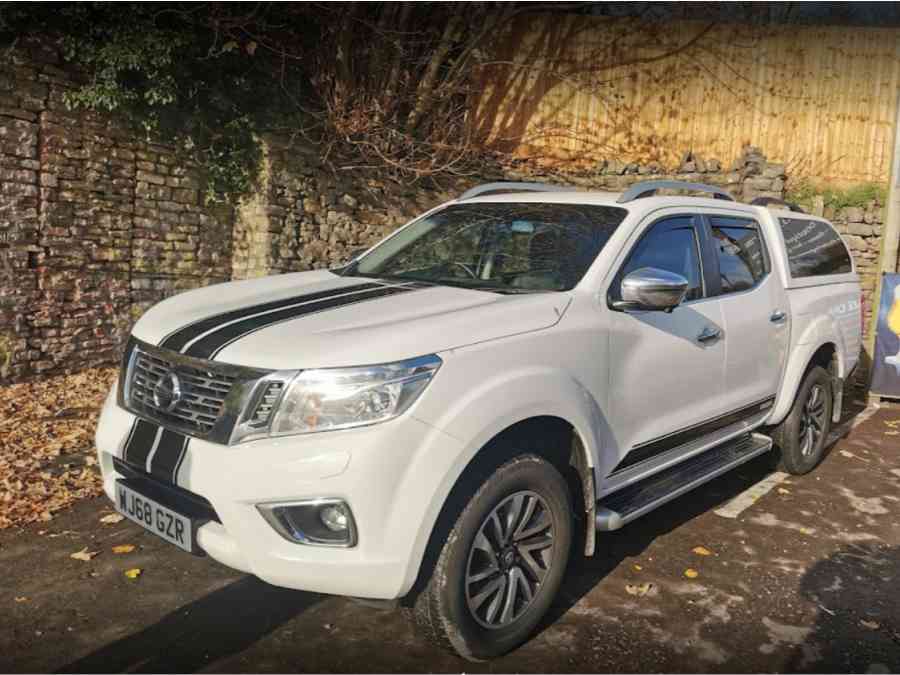 Had vinals fitted to front back and sides of my Navara, great communication via email and phone, also printed a personalised gift voucher. Quick efficient service and top quality fitting. Highly recommended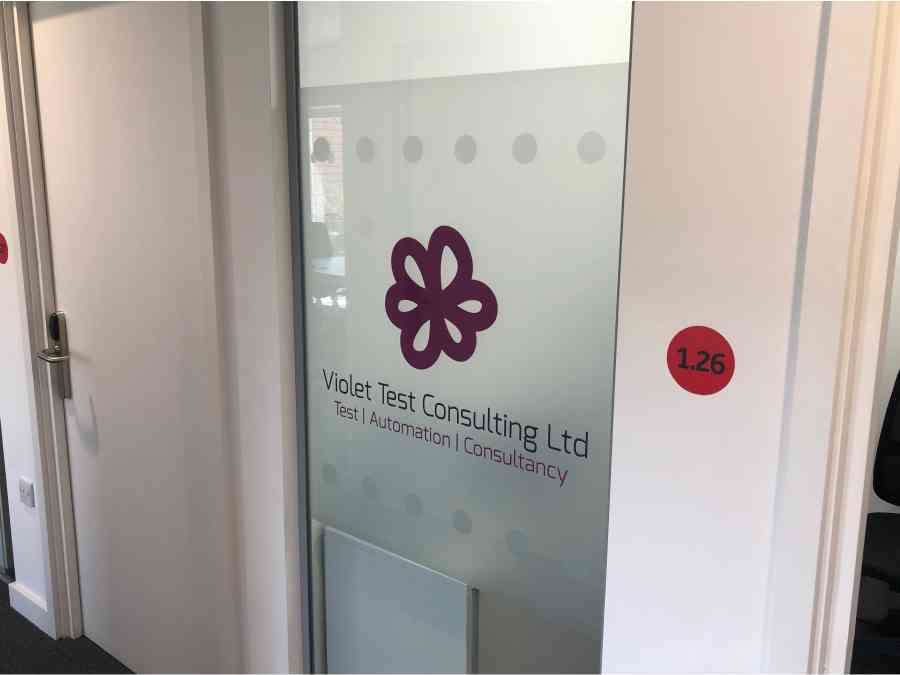 Thank you for a professional and reliable service. We had a window graphic done of our Company logo on our internal office window. Looks very professional and adds that bit of privacy as well as a way to market our company. Highly recommend and will be using them again.
Donna Grimmer @ Violet Test Consulting Ltd









Foremost Signs are a family run signage company that have been supplying signs to Bristol, Weston Super Mare and the surrounding areas. The majority of our enquiries consist of bespoke signage that requires printing, cutting and fitting to precise measurements. Being custom sign creators, this isn't a problem and we are setup to do this. A perfect way to show off our recent masterpieces is by releasing images of our completed work by our sign makers here on the website for all to see and be inspired.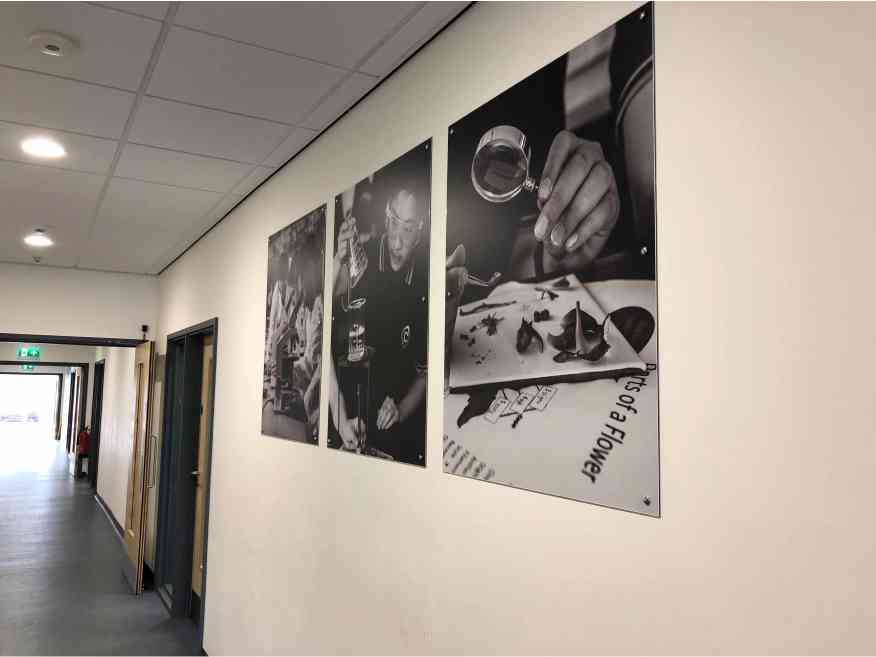 Churchill Academy and Sixth Form School, Winscombe
Internal corridor signs supplied and delivered for Churchill School. Keeping safety in mind all edges were filed, sanded and all corners rounded to ensure these panels were 100% perfect. Working with photographic images provided by the client we were able to scale and fit these photos to the required measurements specified by the client. Finishing off the panels with a matt laminate to remove any glare from the ceiling lights. We also produce a range of other signage for other Schools, Colleges and university's in the area.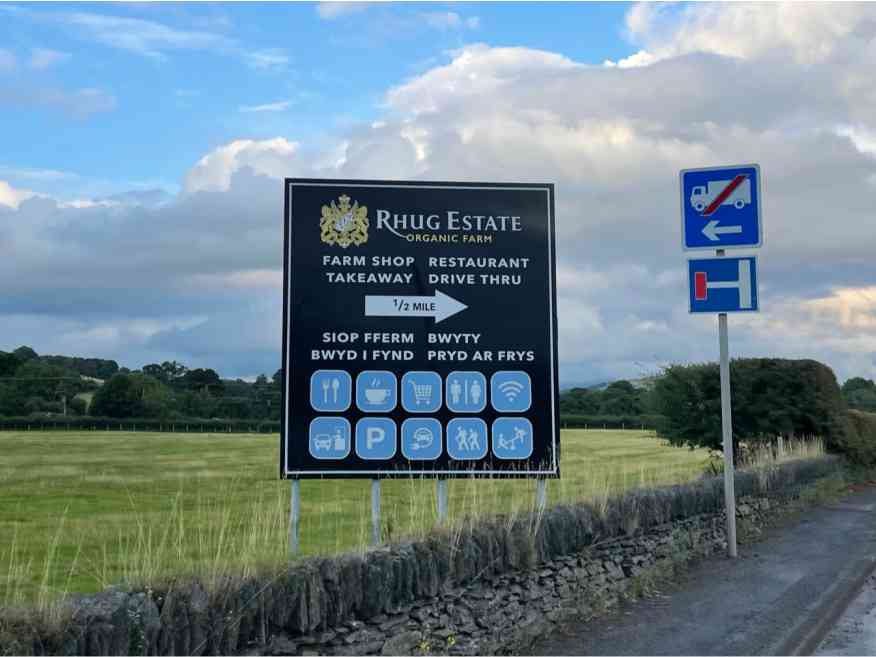 Rhug Esates Organic Farm, Wales
Sign Making in Bristol isn't the only location we specialise in. We supplied and Delivered signage to help visitors find there Organic Farm Premises. We supplied them with 2.6m x 2.8m road signs black gloss dibond sign panels pre fixed with sign rails for existing aluminium posts. Roadside signs sometimes require reflective vinyl applied for use at nightime. Fitted with our oracal reflective vinyl that finished the job perfectly. A custom post and panel sign created in a similar fashion to tourist signs. Monolith style signs can also be a great benefit to road side signs as these are stylish and effective.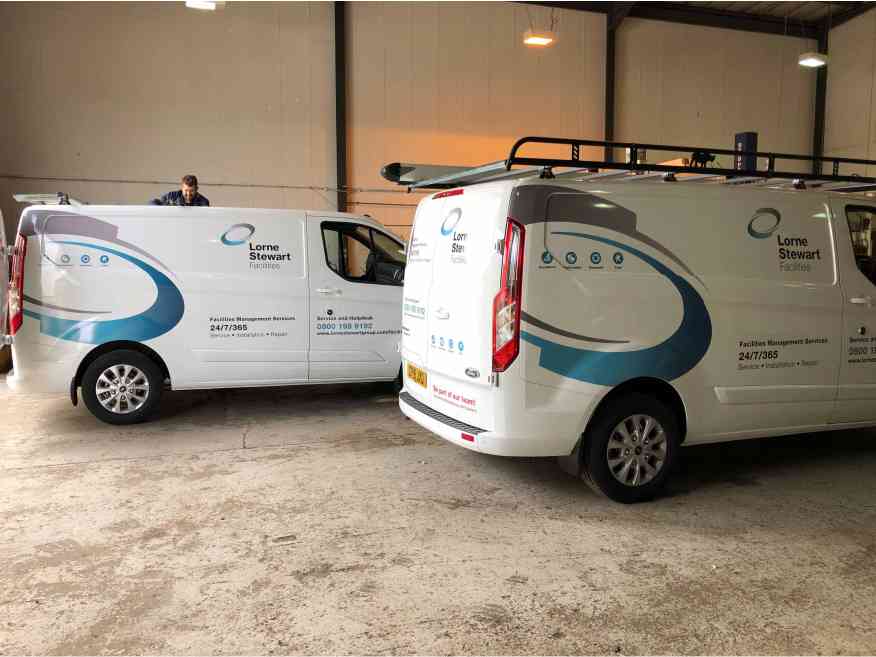 Lorne Stewart, Bristol
Vehicle fleet signwriting is one of many services we offer. With a team of fitters that can fit anywhere in the country and wide format printers allows us to produce a range of graphics to any size or spec. The Lorne Stewart vans have been fitted with our standard flat vinyl graphics to save cost – a limitation of this that needed to be addressed is the step in the Ford Customs centre panels. A solution was presented and approved by cutting out the vinyl in the step recess. Allowing the graphics to sit flat and not deteriorate over time. Similar setups can be seen on the well known BT or OPENREACH Vans.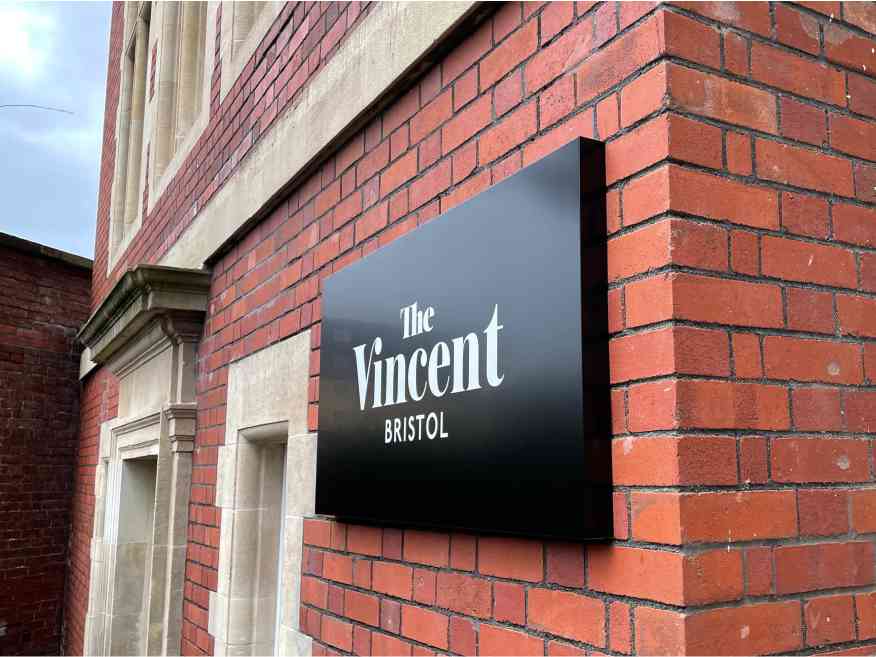 The Vincent, Lifestory
A range of Internal and External signs for the Lifestory, The Vincent for later living accomendations. We were invited in to produce a quote for supply and installation of new front of house sign, intercom signage and the wellbeing centre signs. 
In the wellbeing space, they had lamianted pieces of paper with instructions for residents. Considering this was done during the Covid Pandemic, it was a very good effort as the designs matched corporate branding. It was time to have these upgraded with new 5mm thick black matt acrylic signs.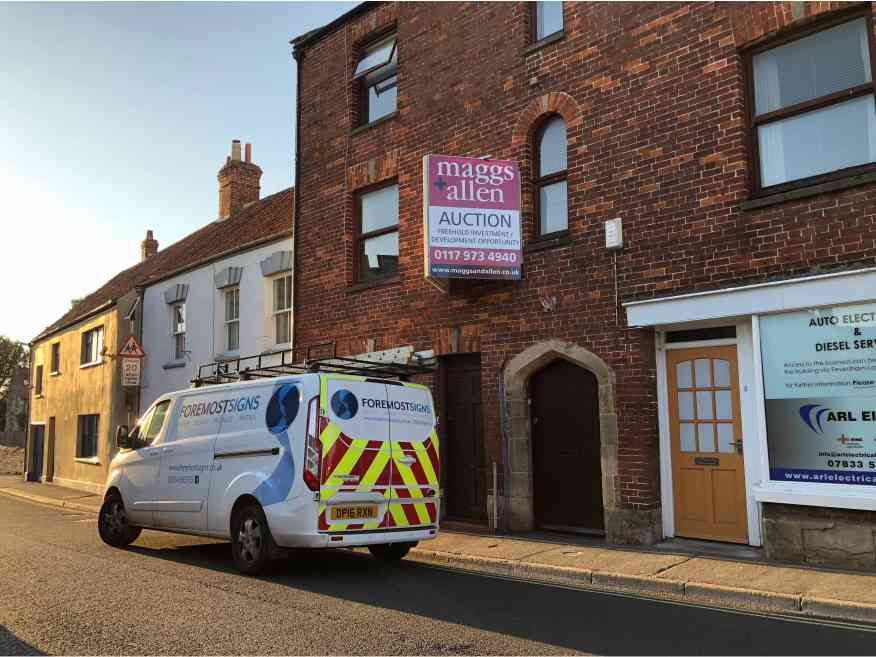 Commercial Agent Boards, Bristol (Surrounds Areas)
Foremost have a team of Sign makers that carry out our weekly Agency Boards service. We fit a range of different sized and designed temporary signs such as V Boards, Flat Boards, Board Overlays, Flashes and Removals. We have a range of Estate Agents already on board such as; Burston Cook, Maggs Allen, David James, Savills, Rae Elson and many more. We have standard price list for service within our working radius of Bristol. Anything within this area is all the same price which makes quoting for your customer easy! Find out more details and examples by visiting our Estate Agent Page.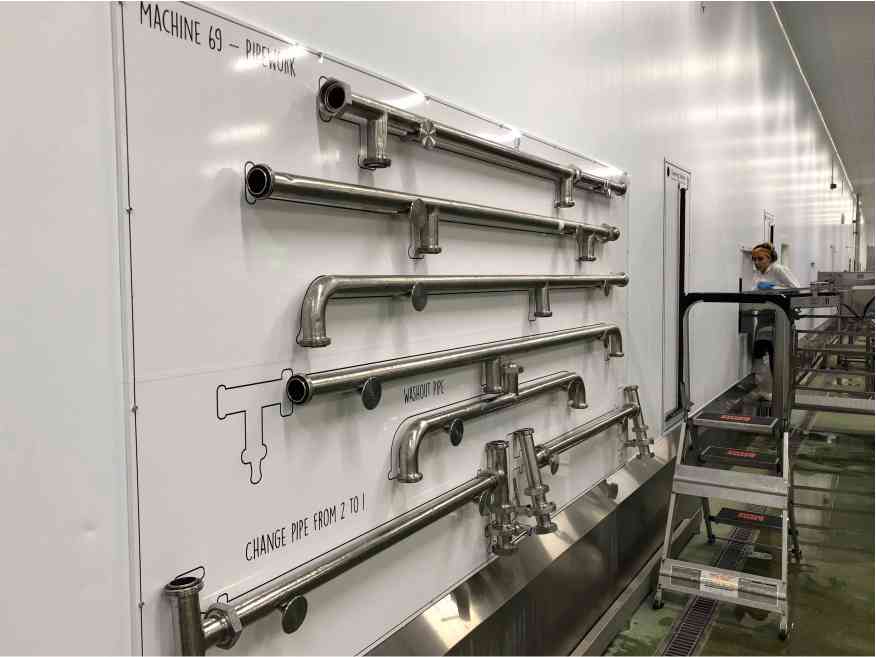 Yeo Valley, Blagdon
Keeping hygiene in mind, all these specialist boards are fabricated to a specific spec provided by Yeo Valley Farms. All panels MUST be wrapped with our custom printed vinyl graphics with laminated face to keep any contamination risk to a minimum. Mounted onto a 10mm rigid hard plastic board these are very sturdy when mounted onto machines and walls. Supplied with Pre Fixed stainless steel fixings for hanging of pipework and tools. These shadow boards help productivity as parts and tools do not go missing anymore.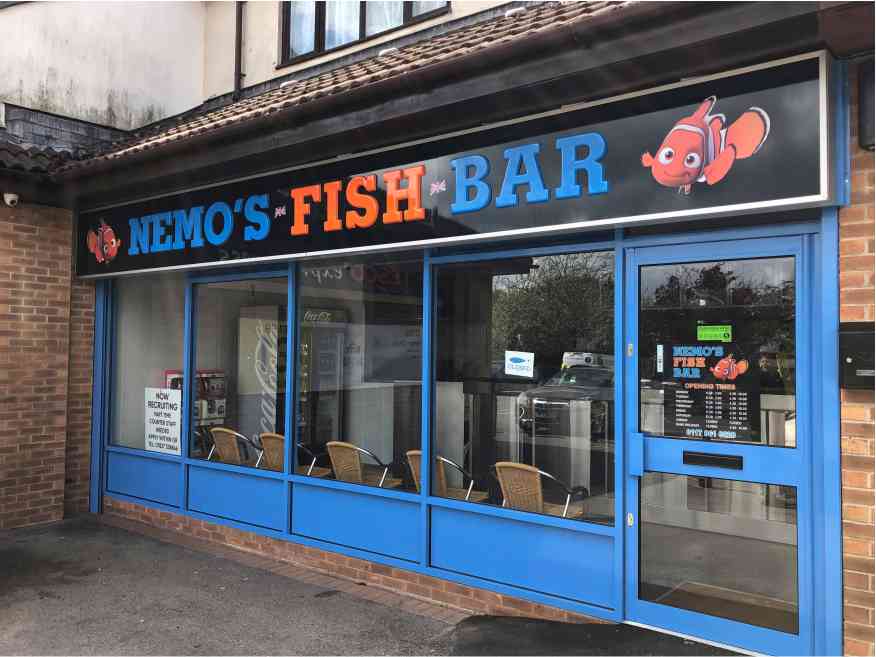 Nemos Fish Bar, Bristol
Illuminated lightbox sign for Fish and Chip Shops Signs are fitted with aluminium anodised boxes with internal LEDs mounted on the inside. Depending on the design, we can mount Moulded Letters on the face of the sign for individual lettering illumination! Otherwise an entire face can be visible as per other examples found on our Light Boxes page. On this particular project, we also supplied the client with a menu board that allowed various price changes within the year. These sort of signs can also be fitted to Restaurant and Bars, Cafe and Coffee Shops, Takeaway premises and most shopfronts.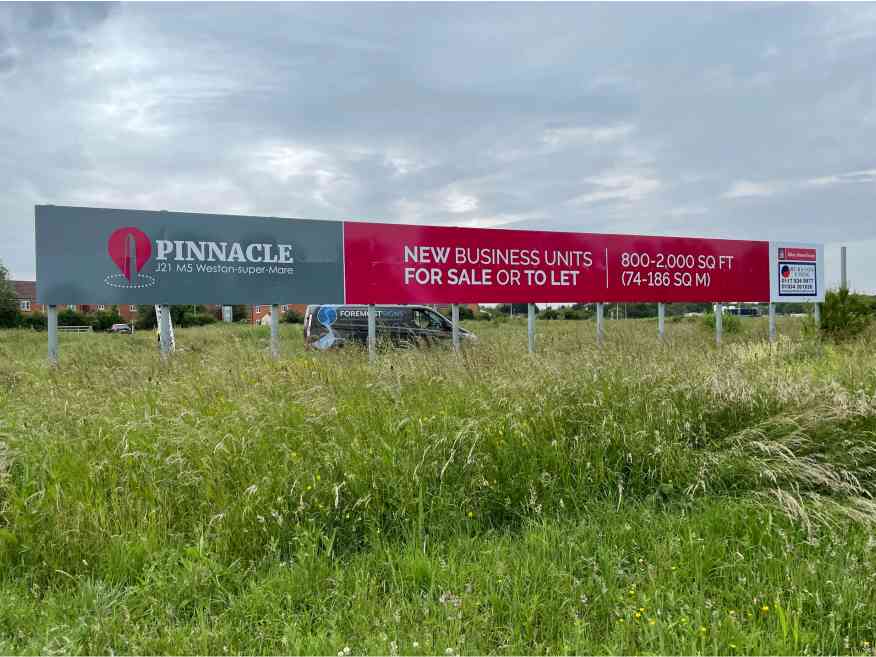 Pinnacle Site, Weston Super Mare
Temporary agent signage to advertise a potential business unit space. The signage needed to be priced and speced on a affordable budget whilst providing excellent durability. This was certainly tested when Storm Eunice hit the South West with 60+ MPH windows.
ACM sign panels with a printed and gloss lamianted coating for UV protection and light scratches. We fitted a second large motorway sign with a clip and rail system, made up of 6 parts with joining strips. This was bonded together to the sign rail and then rivited for extra durability. 
Opening Times: 
Monday – Friday: 8:30 – 17:00
Weekends: CLOSED
Unit 12 Chancellors Pound, Redhill, Bristol, BS40 5TZ